holy... an update?!?! fo sheezy my heezy (or something trendy like that)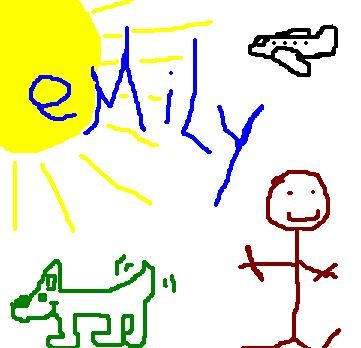 Last Updated: 3.02.2k4
I know, I know. Its been a while since this site has seen the light of my computer. But instead of studying for my statistics test tomorrow, I decided my effort would be of better use for bringing this place back from the dead. I made a lot of random changes, updated some stuff so just take a look around. I've got some big plans for the future, but a shortage of time, so I promise to do my best in getting this all updated sooner or later. I do have a year of life to update this with, afterall. Also, I apologize for the ads and junk. Thats craptastic that they're here. But I'm not paying for this, so I guess I don't have too much room for complaining.
my journal of sorts, I suppose. Updated almost daily.UPDATED 3.02.04
They're dinky, they're Pinky and the Brain, Brain, Brain, Brain....
Some hilariously fun stories of my gym class.
A tribute to LCLC and all my peeps there.
My contact info and a small bio of the master behind this chaoticness.
When boredom strikes, look here for a couple ideas.
Some totally new and outrageously fun sites to hit up.
yup
from me, the numero uno wisdom guru.
everyone get your sit-upons
Becky and Sarah are two groovy chicks
fun times at Joe's house.
all about the weird ways of my sister.